THE YO-YO ELITE BATON AND SHOW CORPS IS A NON-PROFIT ORGANIZATION PROVIDING TEAM AND INDIVIDUAL TWIRLING INSTRUCTION TO STUDENTS IN THE PARKERSBURG, WV/MID-OHIO VALLEY AREA.  GIRLS RANGE IN AGE FROM 4 TO 24 YEARS OF AGE AND ARE BEGINNERS AND INTERMEDIATE TWIRLING LEVELS. THEY ARE UNDER THE DIRECTION OF KIM VANNOY, CHELSEA SHINGLETON & CHANNON DUGAS.

FEEL FREE TO BROWSE OUR WEBSITE FOR MORE INFORMATION ABOUT THE TEAM AND BATON TWIRLING IN WEST VIRGINIA & THE MID-OHIO VALLEY!

Yo-Yo Elite Baton & Show Corps 

Celebrating 35 years!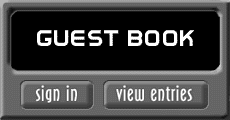 This page was last updated on: August 31, 2018
38th Annual Fall Festival